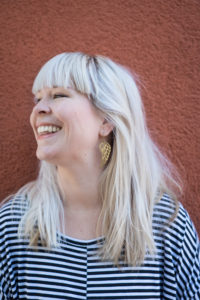 I am a writer, editor, mother and activist currently trying to figure out what anarcha-feminism is, what four-year-olds really want and whether it's possible to master a headstand with as little as two-or-so 30-minute YouTube yoga sessions a week.
I work as a writer and editor and spend the rest of my time in a playground with my two sons, at a hotdesk in ABCD, out running around north Dublin, or navigating intersectional feminism, pro-choice politics and gentle parenting in a selection of brilliant and frankly life-changing Facebook groups.
While most of my bill-paying work is probably best described as storytelling, or something along those lines, my blog falls somewhere between therapy, social commentary and venting, occasionally veering closer to the spewing of pure rage. I have tried but failed to start and maintain themed blogs more times than I can remember, so with two young kids around and more work to do than there are hours in the day I have decided to cut myself some slack and allow myself to simply blog as and when the urge comes, completely and fully without pressure or promise of consistency and adherence to theme, length or style. Enjoy the ride.